Press kit FeuerTrutz 2019
At FeuerTrutz in Nuremberg from 20 to 21 February 2019, we will be presenting systems and solutions to support customers and partners in the field of fire protection in building planning at booth 404 in hall 10. Our path is Connecting expertise - building solutions. Press releases on our trade fair highlights are available to you.
Building automation
GEZE Cockpit building automation system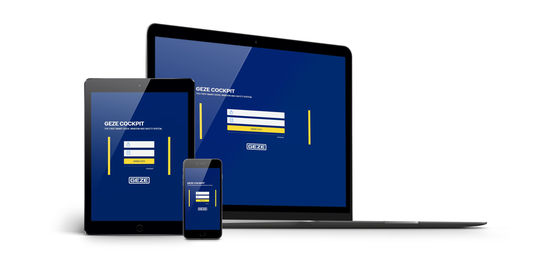 Buildings become more liveable – safer, more efficient and more comfortable – when products from different subsections of the building communicate with each other. GEZE Cockpit, the first door, window and safety technology system, successfully achieves this. GEZE demonstrates how automated products can be networked and centrally operated and monitored. The building automation system can work independently, or be integrated into a building management system.
Door technology
Enhancing hold-open systems – Convenient wireless operation
A hold-open system ensures fire protection doors are fully accessible. With the new FA GC 170 wireless extension for hold-open systems, GEZE demonstrates how achieved hold-open system can be expanded without additional cable connections. The system has already received two awards, and is in use in a listed building.
Smoke switch control unit with telescope function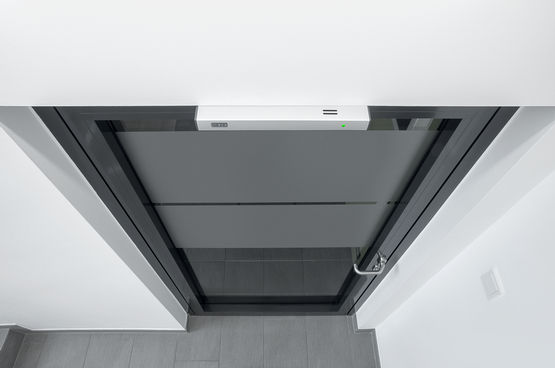 Smoke switch control units in hold-open systems must always function flawlessly, so that doors close reliably in the event of fire. With the new RSZ 7 intelligent smoke switch control unit with telescope function, GEZE demonstrates that this is possible, even if the structural conditions of the lintel are unfavourable.
Quiet, powerful and barrier-free in any environment: the new door closer TS 5000 SoftClose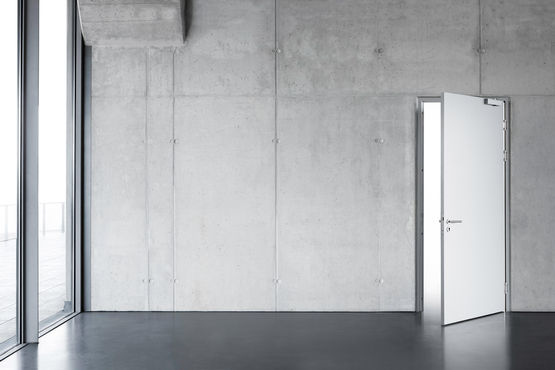 People who live near doors with door closers – on the ground floor, for instance – are glad that they do not have to hear constant slamming. The GEZE TS 5000 SoftClose is an overhead door closer which combines silence with preventive fire protection. It has already received a prestigious award.
Safety for fire protection doors
The FT300 electric strike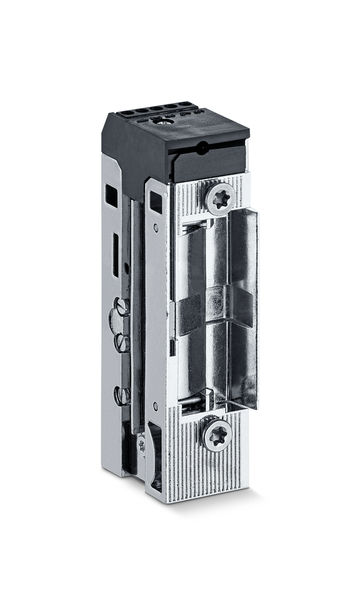 The FT300 electric strike
Electric strikes are vital aids for automatic swing doors which experience a high level of use. They come into their own when routes to the door are lengthy and visitors are able to access a building without waiting for a long time.
Special electric strikes are needed on emergency exits that double up as fire protection doors. The new FT300 electric strike is approved for use on fire protection doors under DIN EN 14846:2008 and therefore optimally suited for this purpose.
Smoke and heat ventilation (RWA)
The compact MBZ 300 N8 SHEV control panel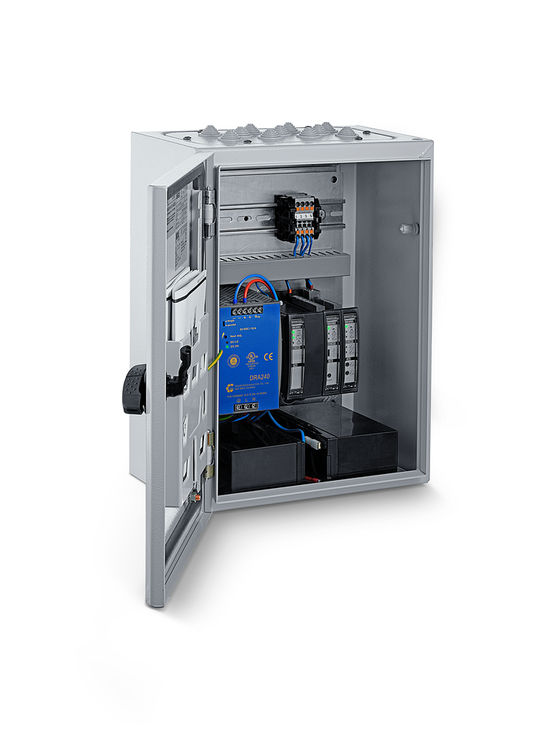 The compact MBZ 300 N8 SHEV control panel © GEZE GmbH
In the event of a fire, SHEV control panels safely and reliably control window drives for natural smoke and heat exhaust ventilation. In daily life, they provide fresh air through controlled natural ventilation. A new and flexible solution for smaller control panels is the MBZ 300 N8 SHEV control panel.
Connection for smaller SHEV solutions
As big as necessary, as small as possible. With the flexible possibilities of our development we have created another variant of the MBZ 300. In small and medium-sized buildings as well as in stairwells, the SHEV central MBZ 300 N8 is exactly the right choice.